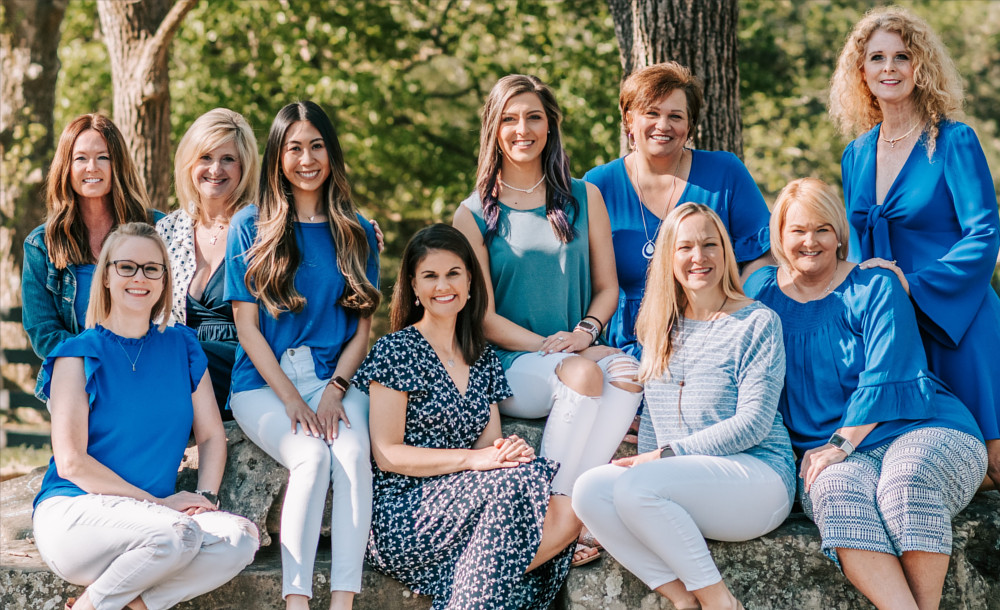 Changing Lives, One Smile at a Time
Choosing to have orthodontic care is choosing to make a lasting, positive change in your life. Dempsey Orthodontics would love to change your life with straight, healthy teeth and a smile you love!
At your complimentary consultation, Dr. Meredith Dempsey will ask a lot of questions about your goals for treatment. The better she understands those goals, the better she can help you achieve the incredible smile you've always wanted!
You're Our Top Priority
Dr. Dempsey and her team members make you our top priority. Not only do we want you to finish treatment with an amazing smile, we want you to have enjoyed every minute of treatment!
Advanced Orthodontic Care: Dr. Dempsey is board certified through the American Board of Orthodontics; not all orthodontists receive this recognition. She voluntarily went through hundreds of additional hours of preparation to demonstrate her judgement, skills, and knowledge required for providing the highest level of patient care. As part of our commitment to exceptional care, Dr. Dempsey and our team members also keep current through continuing education.
We treat patients of all ages: Our youngest patient is 5 and our oldest patient is 85!
Attention: You'll never feel rushed during your visits, and we run on time so you won't be kept waiting either. When you're here, you'll have our complete attention. Dr. Dempsey is committed to tracking every step of your treatment, ensuring you'll finish on time with an incredible smile. It's our attention to detail that ensures your smile will last a lifetime!
Communication: We believe in open, transparent communication. We're here to serve you and want you to feel comfortable talking with us about your concerns. Before starting care, we'll walk you through the proposed treatment plan. We'll talk about treatment options, what to expect, and your responsibilities. We'll also review financing options and find terms that fit with your family's budget; as an independent orthodontic practice, we're able to work with you.
Education: We want you to understand what changes are happening in your mouth during treatment. We'll regularly update you on the progress you're making and support and encourage you to keep up the good work. We'll also teach you about your oral health and develop strategies for keeping your teeth and gums in great shape. We want you to finish with a smile you love – and for you to have the knowledge to keep it beautiful and healthy for a lifetime!
Individualized unique treatment for each patient: Dr. Dempsey takes pride in treating each patient on an individual basis. Many of our new patients who come in for an exam simply do not need orthodontic treatment at that time. Parents are pleasantly surprised to find out that we only recommend the necessary treatment at the proper time.
A clean office environment: We treat each patient with clean gloves and sterilized instruments, and we disinfect treatment areas between each appointment to prevent any cross-contamination of germs from patient to patient.
Schedule a Complimentary Consultation
Second to none after-hours availability: Dr. Dempsey and most of our staff are local to the area. If you need us, we are only a phone call away. Call our emergency number on the voicemail, and someone will contact you as soon as possible.
We value your time: We offer before and after school appointment times. Additionally, we ensure each patient leaves feeling comfortable and that their orthodontic adjustment was completed properly in order to avoid emergency visits to our office for repairs.
Please contact our Buford, GA orthodontic office and schedule a complimentary consultation. You'll meet Dr. Dempsey and our team, receive a free initial exam, and we'll talk about the treatment options. We're excited to help you reach your smile dreams!