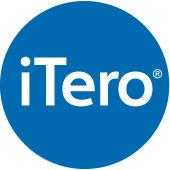 Conventional vs Digital Impressions
No more goop, gagging, or discomfort! Using an iTero scanner, we at Dempsey Orthodontics can take a highly accurate digital impression of your teeth and jaw. The old technique is oftentimes unpleasant and frequently results in taking multiple rounds of impressions that can be rejected, broken, or misplaced. The iTero scanner ensures a more accurate impression from the start, resulting in improved treatment and a more comfortable patient experience. Digital impressions also give you the ability to see your teeth instantly in 3D, improving communication during the consultation and treatment process.
How Does it Work?
The iTero scanner digitally captures the structure of the teeth and gums using the latest optical technology. The scanner is a compact, hand-held wand. Once scanning begins, it can be stopped and started as needed.
Your mouth is scanned with a radiation-free laser, usually in less than 10 minutes. iTero then creates a digitally perfect, 3D image of your teeth and soft tissue structures. The last step is to see a simulation of your teeth, showing your teeth in ideal alignment and in a perfect bite!